The series "The Order" debuted quietly on Netflix last year and went unnoticed. Everything changed with the premiere of the second season, a few days ago, which brought the series to the list of the ten most viewed streaming services.
Now, with two seasons to follow, it may be the perfect time to start following the show. But it's worth? We explain here why yes:
But, after all, what is it about?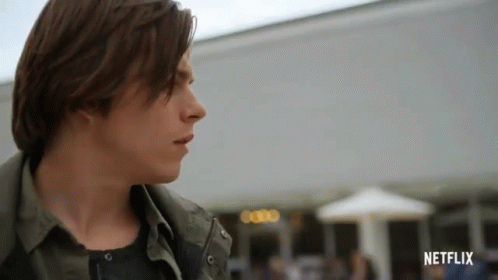 The series chronicles the trajectory of Jack (Jake Manley), a young man who seeks to enter the Hermetic Order of the Blue Rose, a mysterious organization that exists within the University of Belgrave. The young man's goal is to avenge his mother's death, which he believes was the order's responsibility. But inside it, he discovers a secret he never imagined: its members are magic practitioners and use these powers to achieve their goals.
Without giving too many spoilers: werewolves are involved in the mess too, and soon Jack finds himself in the middle of a confrontation he never imagined. Yes, here are the classic elements of a fantasy series.
Everyone loves a melodrama
"The Order" is the typical teenage melodrama, with novels and intrigues. What's new, then? Well, to begin with, the supernatural element gives the series a different flavor, a recipe that has already led other productions to success – "Teen Wolf" that says so.
The way the series mixes these elements is well done, and the characters are captivating. The narrative also has elements of terror, which gives the whole work a necessary freshness.
Busy history
The series is full of mysteries and twists that conquer the audience. The script is not always the best, and sometimes it falls into those ready phrases.
But the story is exciting enough to put these issues aside.
Will there be continuation?
Netflix has not yet confirmed whether the series will have new seasons, but with the success of the current one the possibilities are great. Anyway, there are already 20 episodes of good entertainment for those who want to enjoy quality supernatural drama.