There will be no shortage in 2020. There were more than 500 produced in 2019 alone, and this new year promises to be filled with new productions to marathon.
So that you don't get lost in the midst of so much, we have separated below 20 releases worth accompanying, divided between ten returning productions and ten newcomers.
The newbies
Avenue 5
In the future, Hugh Laurie (House) is the captain of Avenue 5, a space cruise that faces technical difficulties. He and his crew must calm the unhappy passengers and find a way to deal with the unexpected events on board — for which the crew is unprepared.
Premiere: January 19 at HBO
Star Trek: Picard
To the delight of the trekkies, the dear character lived by Patrick Stewart will return to the universe of the series, now 20 years after the events portrayed in the movie Star Trek: Nemesis.
Premiere: January 24th on Amazon Prime Video
High Fidelity
Nick Hornby's book, which turned into a cult movie starring John Cusack, has a new adaptation, now featuring a female protagonist: Robyn (Zoe Kravitz), a record store owner who revisits her love past through music.
Premiere: February 14th, in Hulu. There is no date yet for the series to reach Brazil
Hunters
Hosted by Al Pacino, the series follows a group of Nazi hunters in New York in 1977 and promises to be one of the most interesting of the year.
Premiere: February 21st on Amazon Prime Video
The Plot Against America
Based on Philip Roth's book Plot Against America, the miniseries envisions an alternate story in which aviator Charles Lindberg becomes president of the United States and flirts with fascism. The plot is told from the perspective of a Jewish family living in New Jersey. Winona Ryder is one of the protagonists.
Premiere: March 16 at HBO.
Little Fires Everywhere
After starring in Big Little Lies and The Morning Show, Reese Whiterspoon returns with the miniseries, which follows what happens to a perfect family when their paths intersect with two mysterious women.
Premiere: March 18 at Hulu. There is no date yet for the series to reach Brazil.
Mrs. america
The miniseries will tell the true story behind the scenes of American feminists' struggle to ratify the amendment that constitutionally guaranteed gender equality. The cast is top notch, with Cate Blanchett, Uzo Aduba, Elizabeth Banks and John Slattery among their names.
Premiere: April 15 at Hulu. There is no date yet for the series to reach Brazil
Hollywood
Ryan Murphy, the wizard behind Glee and American Horror Story, plots yet another story about the golden age of Hollywood. The details of the synopsis are still secret, but the series will feature a cast led by Jim Parsons, The Big Bang Theory's Sheldon.
Premiere: In May, on Netflix.
WandaVision
Image: Disclosure
The original series from Marvel's Film Universe promises to break new ground by putting Scarlet Witch and Vision into a new reality, in a 1950s sitcom mood. The plot should connect directly to Doctor Strange in the Madness Multiverse, which opens in May 2021. We are dying to see.
Premiere: Still undated at Disney +
Bridgerton
It is the first series on the tutelage of Shonda Rhimes, the creator of Grey's Anatomy, to reach Netflix. The production, at the time, is based on Julia Quinn's book series, which has sold millions of copies around the world, and is centered on the Bridgerton brothers' novels and misfortunes.
Premiere: No Date Yet on Netflix
The ones that come back
The good place
Existentialist comedy now features Eleanor (Kirsten Bell) and company trying to keep all humanity from being erased to start over.
Premiere: Available January 10 on Netflix in weekly episodes.
Sex education
The second season of the British series promises more embarrassment for Otis, more questions about sex and relationships, new characters and even musical numbers. We can't wait!
Premiere: January 17th on Netflix
Bojack Horseman
One of the best animations of recent years, the story of the horse that suffers to deal with fame in Hollywood will be closed this year – and we are crazy to know what will happen to Bojack and company.
Premiere: January 31st at Netflix
Better Call Saul
After a year and a half of hiatus, the series returns to finally show Jimmy McGill assuming the identity of Saul Goodman, the pick lawyer we love to see on Breaking Bad.
Premiere: February 24 on Netflix
La Casa de Papel
What will happen to Nairobi? How will the Professor react to Rachel's false death? Will the pack be able to complete the attack on Spain's Mint? There are many questions, which will only be answered when part 4 of the Spanish series finally debuts.
Debut: April 3rd at Netflix
Fargo
After nearly three years of waiting, production returns to its fourth season, which will now be located in the 1950s and will accompany two criminal families who had their children changed. Chris Rock will be the protagonist.
Premiere: April 19, in the USA. The series has no date confirmed in Brazil
Dark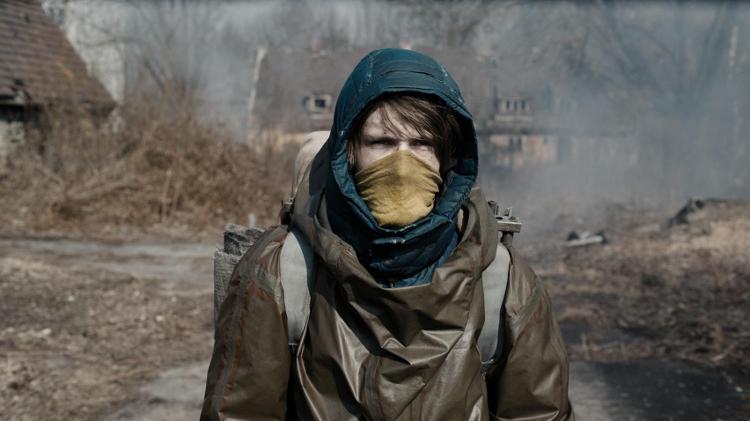 Image: Disclosure
The German series that blew our heads with time travel and disturbing twists will come to an end in its third season. Will now finally all our questions be answered?
Premiere: June 27th on Netflix
Succession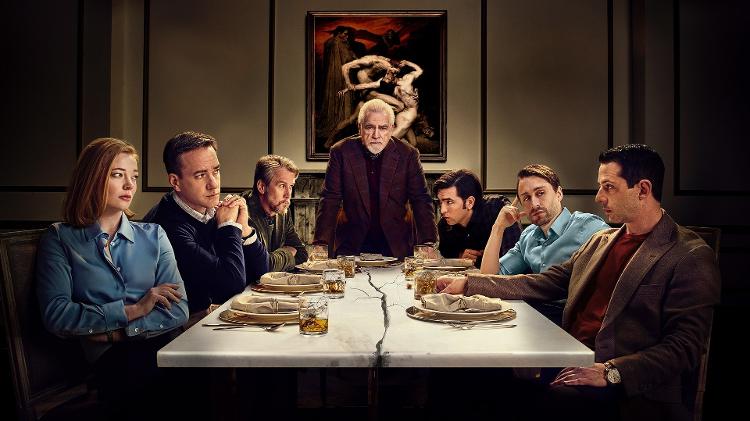 Newly awarded at the Golden Globe, the series on a dysfunctional family that controls a media empire has greatly improved in its second season – and promises to bring even more excitement into its third.
Premiere: No Date Yet on HBO
The boys
Amazon's 2019 hit, centered on a group of ordinary people trying to topple corrupt heroes, promises more blood and more violence in its second season.
Premiere: No Date Yet on Amazon Prime Video
The Mandalorian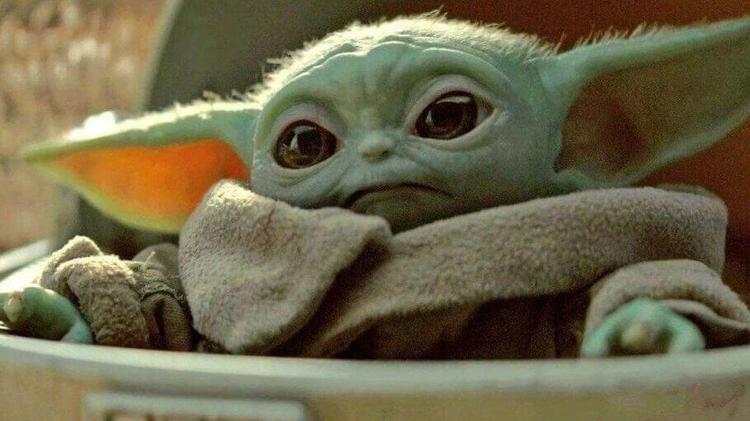 Image: Disclosure
Baby Yoda stole our hearts in 2019 and will continue to do so in 2020 when the Disney + series returns. And if all goes well, production will be available here in Brazil when that happens.
Premiere: Second half at Disney +